MrsMista and I spent Saturday afternoon with Sylvie from Soul Fusion Kitchen and her husband G
rolling tamales. Sylvie had all of the ingredients prepared including two smoked pork butts for the meat filling. We used a variety of different fillings and they were all good. So were the drinks. We had Sasquatch beer, pomegranate wine, champagne, martinis and even some Georgia moon corn whiskey. It was a great with great food and great company.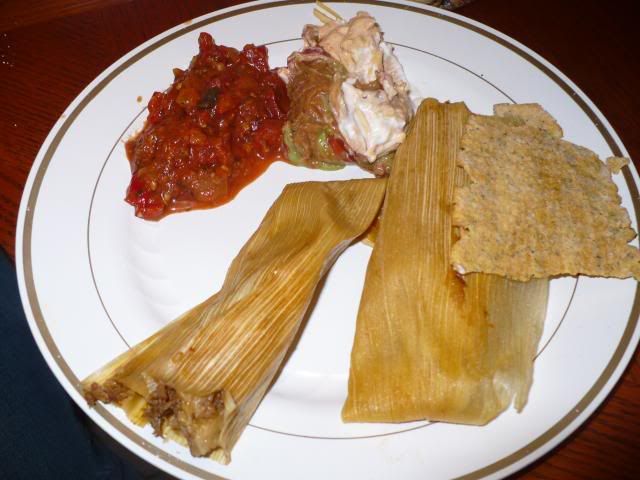 If you would like see more pictures just follow this link to my photobucket site:
Enjoy!
Bigmista
The Survival Gourmet